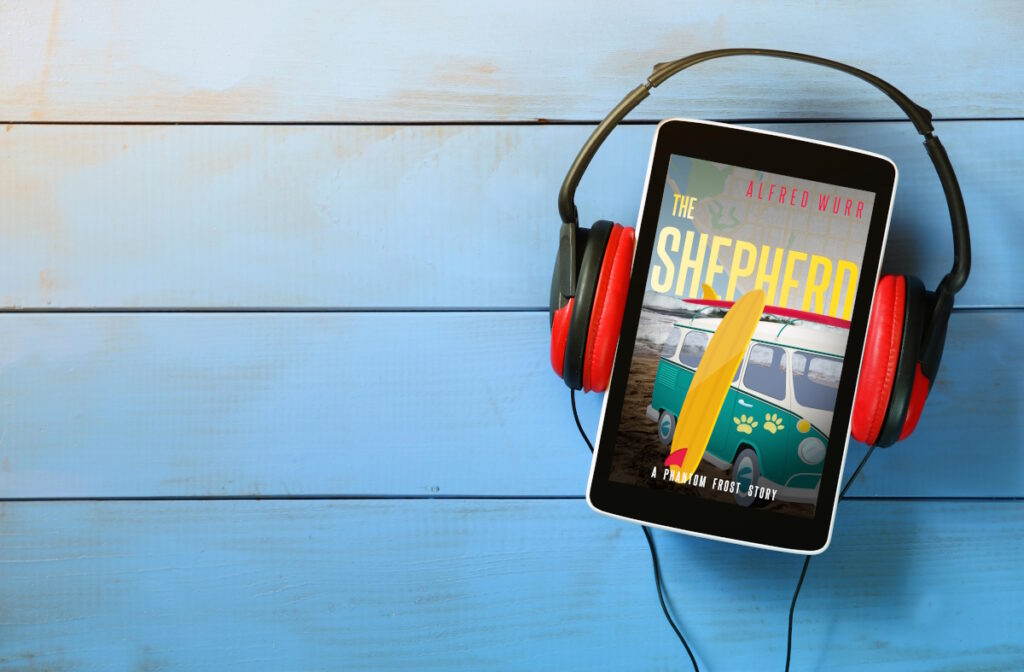 What happened in Vegas isn't staying there.

After a week from hell, Alan's glad to be home. Having left the Institute in flames and Shivurr at Dublin Gulch, he and the gang drove straight home, happy to leave myths, monsters, and secret agents in the desert behind them.
It's not a perfect homecoming, though. Not everyone made it back . . . and the Bodhi Group may still be after them.
Trying not to think about it, Alan's doing what he does best—surfing—and he's already feeling better.
His brother, Brad, has got a plan to deal with the Group after all, and their snowy friend, Shivurr, promised to get the last member of their party home safe, too.
Even so, Alan's contentment may be premature. For there's more than just the Bodhi Group on the gang's tail and their summer vacation is far from over . . .
Subscribe to my newsletter to get The Shepherd (eBook) for free. You can also listen to it on Audible, Kobo, Google Play, iTunes, or Chirp, or buy it in eBook, paperback, or audiobook on Amazon.